Servicing All Adelaide Suburbs
Servicing All Makes & Models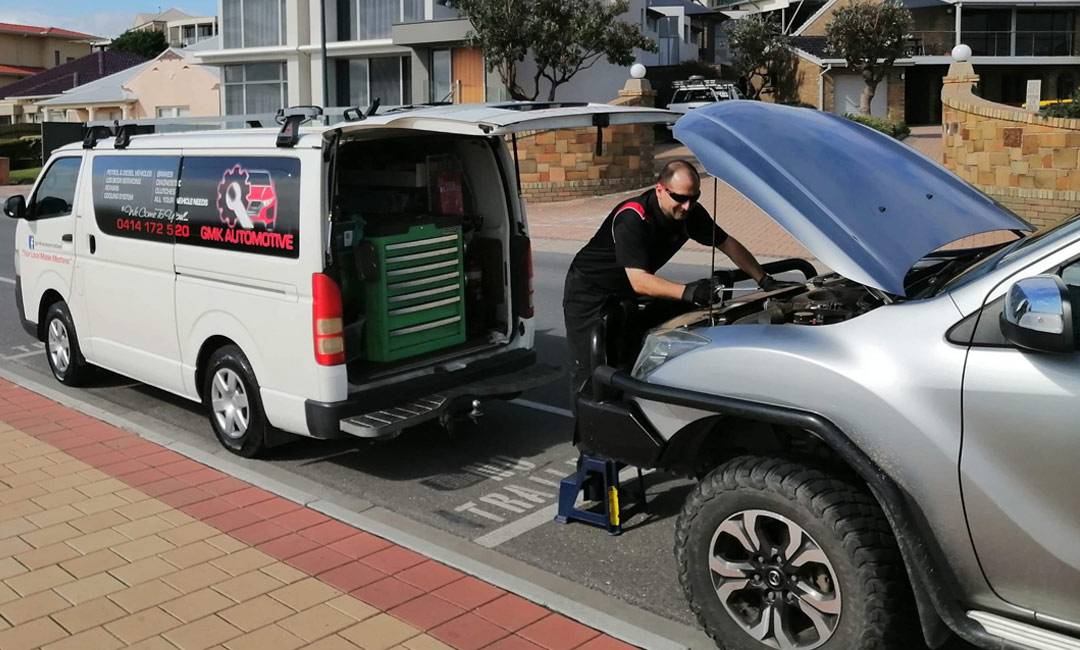 If you need your car serviced at a time that suits you, trust GMK Automotive, your local mobile mechanic in Adelaide. From Aldinga to Mawson Lakes, we service the metropolitan area and we are a dedicated mobile mechanic that puts its customers first. To us, you are more than a number on a repair sheet. We take pride in the service we provide and our customers keep choosing us for that reason.
With over 20 years of experience in the industry, our work and parts are backed by a 12 month warranty. Our work ethic is built on excellent service using genuine and quality aftermarket parts, hence some of our repeat customers have been with us for years. From minor servicing and diagnostics to clutch replacement, we can take care of your vehicle and have it back on the road saving you time and money.
WHY CHOOSE A MOBILE MECHANIC
When you need your car fixed acquiring the services of a mobile mechanic comes with plenty of benefits over a traditional car mechanic shop. Undoubtedly the biggest benefit of a mobile mechanic is the convenience of having the repairs done wherever best suits you. We will come to you whether your car is located at your place of residence, work or side of the road, and we will come at a time that suits you!
With 20 years experience in the industry servicing both petrol and diesel cars you can rest assured that we will do the job quickly and efficiently, saving you a lot of time when compared to traditional car mechanic shops.
The last but certainly not the least important benefit of a mobile mechanic service is the cost efficiency compared to a physical location mechanic. With years of experience in the industry we have established connections with the most affordable part providers. With a mobile mechanic you'll also be spared the potential costs of towing your car to a physically located mechanic. Lastly, due to the fact that we have no costs running a car mechanic shop, we can pass those savings onto our customers.
No time wasted in mechanic waiting rooms
Quicker turnaround than a mechanic shop
We come to you wherever you are in Adelaide
We service all makes and models of petrol and diesel cars
Over 20 years experience in the industry
We've got you covered for everything from minor servicing to clutch replacement
Cost efficient due to cutting out costs of towing a car to a mechanic shop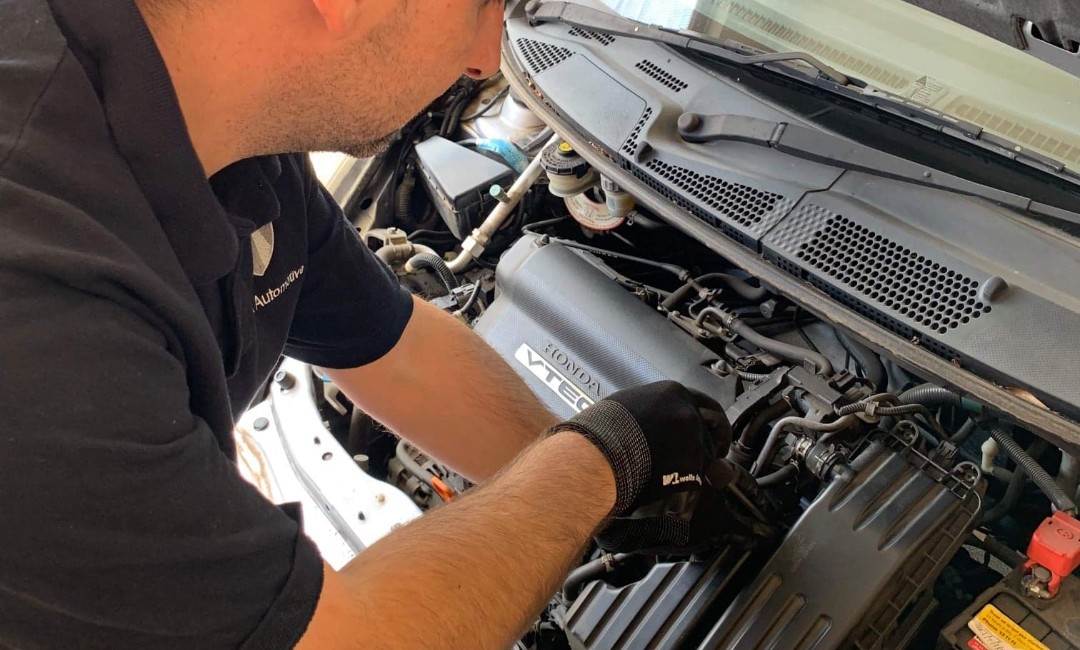 Mobile Mechanic Adelaide, We Come To You
With over 2 decades of experience we have seen our fair share of mechanical failures. From servicing the most sophisticated European makes like Mercedes Benz, Audi, VW and BMW to the more affordable Asian makes such as Toyota, Nissan, Kia, Hyundai and Honda, if you are thinking Mobile Mechanic Adelaide, call GMK Automotive.
The best part is, we come to you! Our vehicles are equipped with the latest tools and we can provide your vehicle with a range of services including logbook servicing, general repairs, brake servicing and general diagnostic services no matter where you're located in Adelaide or the Adelaide hills.
Have a Read of Our Expert Insights